Holiday Gift Guide for Photographers
Stocking stuffers for photographers
Canon Mug 70-200 | The creative cup design is a simulation to the Canon 200M Lens EF 70-200mm 2:8L USM lens. You can use it to drink coffee, milk, water, fruit juice, ice-cream, and etc, as you can imagine.
High-Speed Memory Cards | Memory cards are always a must stocking stuffer for any photographer!  Just be sure to know if they use SD, SDHC, SDXC, CompactFlash!
Camera Cookie Set | Google it and look at amazon!
Camera Necklace | Google, Amazon
Fujifilm Instax Mini 8 Instant Film Camera  | Just to have for fun!
8GB Camera Shape USB Flash Drive | Amazon
Olloclip iPhone Camera Lens System | The olloclip 4-IN-1 is a quick-connect lens solution for the iPhone that includes Fisheye, Wide-Angle and 2 Macro lenses in one small, convenient package that easily fits in your pocket – and the palm of your hand. It connects to the iPhone within seconds so you'll be sure to capture the image you want. If you don't see the picture you're looking for, just flip it over to switch lenses
Projecteo | Projecteo is a miniature slide projector that turns your Instagram images into your own personal slide show. Order your personalised wheels on our website and we deliver them straight to you!
The Lens Pen | A superb new tool in optical lens cleaning technology.   Perfect for cleaning camera lenses, binocular lenses, small aperture spotting scopes and telescopes, eyepieces, and other optical items. Comes with a handy retractable dust removal brush and a special non-liquid cleaning element, designed to never dry out. Safe and very easy to use.  Just google for best price! Photography Gifts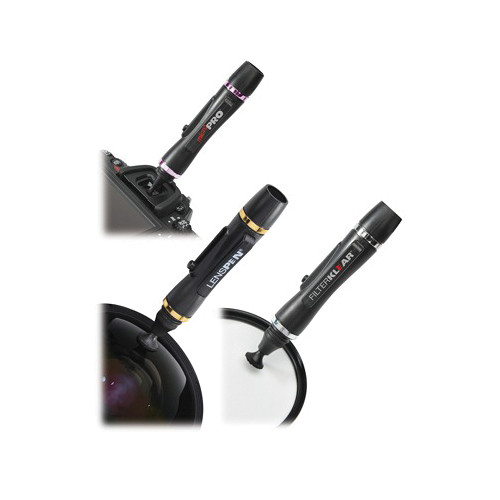 Canon Mugs Canon Lens Wristlet (70-200mm) | The 70-200mm Wristlet from Canon replicates the zoom ring on the Canon 70-200mm lens, including the lens grip ridges, zoom lengths and AF / MF markings. Show your allegiance to Canon's world renowned 70-200 mm lens by wearing it at all times.  Check out BH to find them!  Photography Gifts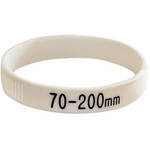 Domke 19×19″ Color Coded Protective Wrap | The Domke 19×19″ Color Coded Protective Wraps (Black) are constructed of padded knit nylon with a non-scratch nylon backing. These squares can be wrapped around small cameras, lenses, electronic flashes, tools, or anything else that will fit inside a bag or case. Touch fastener tabs on all four corners allow them to be wrapped in any shape.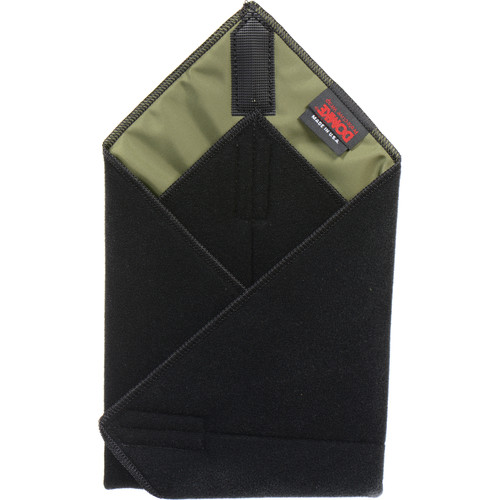 Bigger Presents for Photographers
Sony Cyber-shot DSC-RX100 II Digital Camera | he Sony Cyber-shot DSC-RX100 II Digital Camera is a compact point-and-shoot camera that features a large 20.2 megapixel 1″ Exmor R CMOS sensor to produce high resolution still imagery and full HD 1080i/p video. This sensor's design utilizes backside-illuminated technology to improve clarity and image quality when working in dimly-lit conditions as well as increase the sensitivity to an expandable ISO 12800. Benefitting the performance of this sensor is the BIONZ image processor, which helps to produce images with smooth quality and gradations as well as provide expedited performance throughout all aspects of the camera. Full-resolution continuous shooting up to 10 fps is possible as well as a quick autofocus speed of just 0.13 seconds.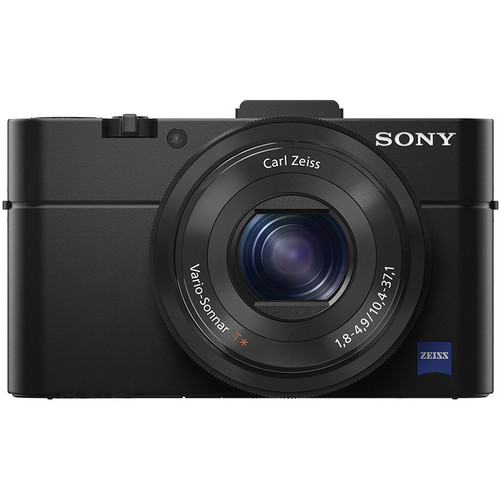 Fujifilm X100S Digital Camera | The Fujifilm X100S Digital Camera features a 16 megapixel APS-C-sized X-Trans CMOS II sensor and an EXR Processor II image processor to provide high quality imagery and exceptional camera performance. The combination of the sensor and processor enables a native sensitivity range from ISO 200-6400, which is further expandable to ISO 100-25600. Fujifilm's proprietary X-Trans sensor uses a unique randomized pixel array in order to avoid the use of a resolution-reducing optical low-pass filter, therefore providing images with the utmost sharpness and clarity. This imaging system is benefitted by the Intelligent Hybrid AF system, which uses both contrast- and phase-detection methods to acquire focus quickly and accurately. The EXR Processor II also delivers fast performance speeds to all aspects of the camera, ranging from quick startup and shutter lag times to a fast 6fps continuous shooting rate.